Don Juan - Spicy Cinnamon Dark Chocolate Truffles
Meet Don Juan, a suave character if there ever was one. He's sweet on the outside, spicy on the inside - and never shy about it. Conceived as a mash-up of our super popular flavors, Hottie and Naked Hottie, we knew from the start that Don Juan would be a heartbreaker! From the very first bite, you get the sweetness and aromas of fabulous Mexican cinnamon. But wait there's more - yes, that's New Mexican red chile from Chamayo that you're tasting. Sweet, spicy, dark and delicious. He's quite the charmer.
Like all our Cocopotamus truffles, Don Juan is handmade, all natural dark chocolate ganache hand-dipped in dark chocolate. Don Juan is then finished with a roll in sweet & spicy cinnamon chile sugar.
Honest Ingredients: All natural gourmet chocolate truffles. Gluten Free. No Corn Syrup. No Preservatives. Always Fresh.
Personality: Heartbreaker
Flavor Profile: Sweet & Spicy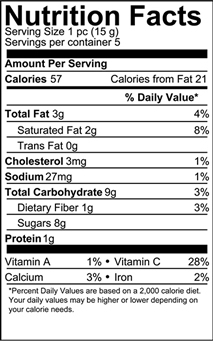 INGREDIENTS: Cocoa Paste, Whole Milk, Natural Cane Sugar, Cocoa Butter, Cocoa Powder, New Mexican Red Chile, Cinnamon, Pure Vanilla Extract, Vegetable Oil, Sea Salt, Vitamin C, Soy Lecithin.
CONTAINS: MILK & SOY. May contain traces of tree nuts.