Gourmet Dark Chocolate Truffles with Island Coconut: All Natural, Handmade, Gluten-Free Chocolates
Meet Hang Loose, our go-to fudge for yummy island flavors. It's rich, fragrant coconut. The twist? Amazing Hawai'ian coconut with high quality dark chocolate takes things to a new level. You are transported to the sunny relaxation of beach living. The flavor develops with a very luscious creamy undertone as the coconut complements the chocolate.
Like all our Cocopotamus fudge-filled chocolate truffles, Hang Loose is handmade artisanal dark chocolate fudge in a hand-dipped dark chocolate ball. Hang loose, baby!
Honest Ingredients: All natural gourmet chocolate fudge truffles. Gluten Free. No Corn Syrup. No Preservatives. Always Fresh.
Personality: The surfer dude of fudges.
Flavor Profile: Delicious coconut-chocolate classic.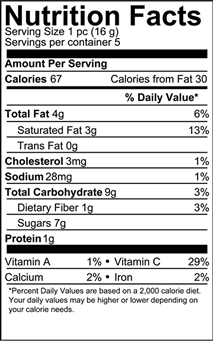 INGREDIENTS: Cocoa Paste, Whole Milk, Natural Cane Sugar, Cocoa Butter, Cocoa Powder, Natural Coconut Extract, Natural Vanilla Extract, Vegetable Oil, Sea Salt, Vitamin C, Soy Lecithin.
CONTAINS: MILK, SOY, & COCONUT. May contain traces of other tree nuts.