Classic Chocolate Truffles for the Purist: All Natural, Handmade, Gluten-Free Chocolates
Meet Cupcake, she's such a little cutie. Pure, classic dark chocolate truffles. For those times when you just want really great chocolate - nothing more, nothing less. The flavor starts with the purity of chocolate itself. Dark, rich and smooth. With no flavoring to compete with it, you are freed up to truly experience the complexity & depth of the dark chocolate fudge itself. Sweet with a hint of bitterness and rich tones of creaminess and earthy fragrance. All this from the dark chocolate, a flavor like no other.
Like all our Cocopotamus fudge-filled chocolate truffles, Cupcake is handmade, artisanal, all natural dark chocolate fudge in a hand-dipped dark chocolate ball. The final touch for this one? Frosting & naturally colored sugars.
Honest Ingredients: All natural gourmet chocolate fudge truffles. Gluten Free. No Corn Syrup. No Preservatives. Always Fresh.
Personality: Sweetness & light
Flavor Profile: Lusciously purist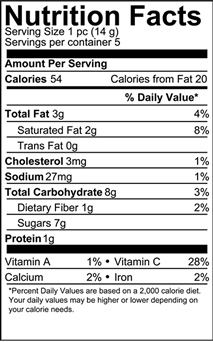 INGREDIENTS: Cocoa Paste, Whole Milk, Natural Cane Sugar, Cocoa Butter, Cocoa Powder, Natural Vanilla Extract, Vegetable Oil, Sea Salt, Vitamin C, Soy Lecithin, Dried Raspberry Powder.
CONTAINS: MILK & SOY. May contain traces of tree nuts.