As a small family-owned business, Cocopotamus understands what it is like to be the underdog! That's why we are happy to be able to give back, at least in our own small way. At this time, we donate to causes including:
Girls Scouts of America
The American Red Cross
The Rotary Club
New Mexico Cancer Center
The Whole Planet Foundation
The Association of General Contractors of NM - Scholarship Funds
New Mexico Nurses Association Scholarship Fund
Agora Women's Crisis Center at the University of New Mexico
Schools in several states including the Albuquerque Public Schools, Rio Rancho Public Schools & The Corrales International School in our area
The Santa Fe International Folk Art Museum
New Mexico Outreach
Doctors Without Borders
Wanagi Wolf Rescue
Leukemia & Lymphoma Society
At the Academy Awards, we worked with celebrities to support these charities:
City of Hope - cancer & diabetes research
The American Red Cross
A New Way of Life - support for women & girls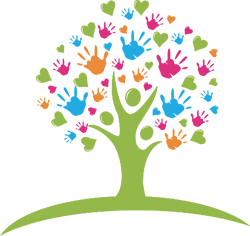 At the Golden Globe Awards, we worked with celebrities to support these charities:
The Clinton Global Initiative
Education in Fiji
At the Emmys Awards, we work with celebrities to support these charities:
Dream Center (helping fight inner city poverty)
Lambda Legal (supporting gay & lesbian and other rights of tolerance)
Guard-a-Heart (promoting healthy lifestyle)
Every year, we give away over 15,000 truffles to regular people - like YOU! We do this several times a year at various events, to help share the Cocopotamus joy.