Pure Dark Chocolate Truffles
Meet Plain Jane, a simply delightful new face here at Cocopotamus. She may not be the beauty queen, but she's a keeper! Zen-like in her pure simplicity, Plain Jane is absolutely for purists: deep, dark chocolate fudge that keeps it real at around 63%. The true flavors of our dark chocolate really come through in this artisanal truffle. Plain Jane is simple and unadorned: for those minimalists who begged us for "pure chocolate"! The dark chocolate fudge truffle is simply hand-dipped in more dark chocolate with no frills added. Pure & simple.
Honest Ingredients: All natural gourmet dark chocolate fudge truffles. Gluten Free. No Corn Syrup. No Preservatives. Always Fresh.
Personality: Sweet, simple country gal.
Flavor Profile: Zero distractions. Zen-like dark chocolate fudge truffles for purists.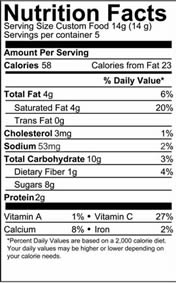 INGREDIENTS: Cocoa Paste, Whole Milk, Natural Cane Sugar, Cocoa Butter, Cocoa Powder, Natural Vanilla Extract, Vegetable Oil, Sea Salt, Vitamin C, Soy Lecithin.
CONTAINS: MILK & SOY. May contain traces of tree nuts.