Gourmet Dark Chocolate Truffles with Double Peppermint Mint
Meet Santa's Addiction, a popular choice here at Cocopotamus. It's zingy mint meets extra dark chocolate, so what's not to love? We use two kinds of pure peppermint to infuse this sweetie with plenty of punch.
It's Christmas every day with this cute little snowball. The flavor starts with the cool, fresh aroma of pure peppermint. Zesty and breezy, the sensation overcomes you. Next you begin to explore the depth of the chocolate and the way it combines with the mint. No wonder this is such a classic flavor pairing. It's Christmas everyday as the smoothness of the chocolate contrasts with the amazing peppermint sugar coating.
Like all our Cocopotamus fudge-filled chocolate truffles, Santa's Addiction is handmade, artisanal, all natural dark chocolate fudge in a hand-dipped dark chocolate ball. We roll it in peppermint powdered sugar - perfection!
Note: due to the powdered sugar, this fudge contains a tiny amount of corn starch.
Honest Ingredients: All natural gourmet chocolate fudge truffles. Gluten Free. No Corn Syrup. No Preservatives. Always Fresh.
Personality: Year round jolly cheer.
Flavor Profile: Classic mint chocolate combo.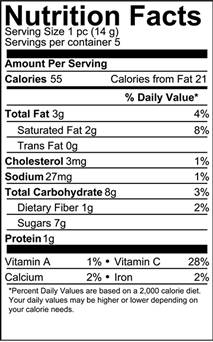 INGREDIENTS: Cocoa Paste, Whole Milk, Natural Cane Sugar, Cocoa Butter, Cocoa Powder, Powdered Sugar, Natural Peppermint Extract, Natural Peppermint Powder, Natural Vanilla Extract, Vegetable Oil, Sea Salt, Corn Starch, Vitamin C, Soy Lecithin.
CONTAINS: MILK, SOY & CORN. May contain traces of tree nuts.