Gourmet Dark Chocolate Truffles Infused With Mediterranean Rose Water
Meet Rosie Posy, the most exotic charmer in our chocolate fudge harem. Fragrant and delightful, this gourmet chocolate truffle is a flowering beauty. The flavor begins with a wonderful floral note: a garden in bloom. This fudge is delicate and light, thanks to the subtle perfume of natural rose water infused into our deep, dark chocolate. Rose is the perfect highlight to rich creaminess. Never cloying, just sweet enough.
Like all our Cocopotamus chocolate truffles, Rosie Posy is handmade, all natural dark chocolate fudge in a hand-dipped dark chocolate ball. Rosie Posy is finished with a roll in natural pink sugar, cute as can be.
Honest Ingredients: All natural gourmet chocolate fudge truffles. Gluten Free. No Corn Syrup. No Preservatives. Always Fresh.
Personality: The exotic charmer of fudges.
Flavor Profile: Rose Garden in Bloom.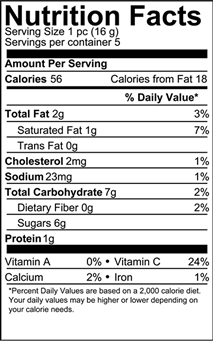 INGREDIENTS: Cocoa Paste, Whole Milk, Natural Cane Sugar, Cocoa Butter, Cocoa Powder, Natural Rose Extract, Natural Vanilla Extract, Vegetable Oil, Organic Raspberry Powder, Sea Salt, Vitamin C, Soy Lecithin.
CONTAINS: MILK & SOY. May contain traces of tree nuts.