Gourmet Chocolate Truffles w/ Earl Grey Tea + Bergamot: Handmade, All Natural, Gluten-Free
Meet Earl Grey Jones, the witty side of Cocopotamus. So once we were in L.A. traffic and who pulls up in the lane next to us but James Earl Jones in a red convertible Corvette. Then Max accidentally calls him Earl Grey Jones! (Dang! He heard that!) Too good a name to waste, so here's the chocolate created by a delicious slip of the tongue. Subtle, sophisticated Earl Grey tea with Bergamot infused into a 50% dark chocolate fudge. Just dark enough to let the delicate tea shine through. Like all our Cocopotamus fudge, Earl Grey Jones is handmade artisanal dark chocolate fudge in a hand-dipped dark chocolate truffle. Finished with a dash of hand-painted shimmer.
Honest Ingredients: All natural gourmet dark chocolate truffles. No Corn Syrup. No Preservatives. Wheat Free. Gluten Free. Always Fresh.
Personality: An Englishman in New York.
Flavor Profile: Fragrant floral meets stiff-upper-lip sophistication.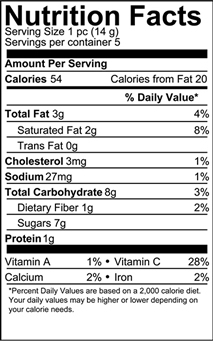 INGREDIENTS: Cocoa Paste, Whole Milk, Natural Cane Sugar, Cocoa Butter, Cocoa Powder, Natural Earl Grey Tea Extract, Pure Vanilla Extract, Vegetable Oil, Natural Bergamot, Sea Salt, Vitamin C, Soy Lecithin.
CONTAINS: MILK & SOY. May contain traces of tree nuts.