Gourmet Dark Chocolate Truffles with Fleur-de-Sel
Meet Mr. French, our most sophisticated chocolate fudge truffle. It's elegant, refined, and a wonderful palate sensation. Sweet chocolate meets fancy-schmancy gourmet salt and explodes with flavor. The flavor starts with the startling sensation of saltiness. But this is a subtle salt. After all, he is a gentleman. The flavor develops as the notes in the dark chocolate emerge through the gourmet salt. Amazingly, the salt brings out the natural sweetness of the chocolate. As you savor this fudge, the purity of the chocolate flavor begins to truly emerge.
Like all our Cocopotamus fudge-filled chocolate truffles, Mr. French is handmade, artisanal, all natural dark chocolate fudge in a hand-dipped dark chocolate ball. Mr. French is topped with an extra sprinkle of gourmet salt.
Honest Ingredients: All natural gourmet chocolate fudge truffles. Gluten Free. No Corn Syrup. No Preservatives. Always Fresh.
Personality: Upper crust all the way.
Flavor Profile: Incredible yin-yang of sweet dark chocolate offset by gourmet salt.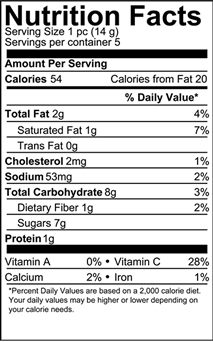 INGREDIENTS: Cocoa Paste, Whole Milk, Natural Cane Sugar, Cocoa Butter, Cocoa Powder, Natural Vanilla Extract, Vegetable Oil, Sea Salt, Vitamin C, Soy Lecithin.
CONTAINS: MILK & SOY. May contain traces of tree nuts.