The Vegan Mary - Vegan Salted Dark Caramel Truffles, Handmade, Gluten-Free
Meet The Vegan Mary, our beloved vegan salted caramel...our most complex flavor yet! As you bite into Vegan Mary, the soft center dark caramel slowly melts in your mouth. The deep dark chocolate and caramel mixture carries the earthy tone of cinnamon and just a faint hint of dark espresso. The salt mingles through the complex flavors of the caramel, the dark chocolate, and the spice giving a full body, aromatic, and deep flavor. Chocolate lovers and vegans rejoice!
Honest Ingredients: Gourmet vegan salted caramel truffles hand-dipped in dark chocolate. Gluten Free. No Corn Syrup. No Preservatives. Always Fresh.
Personality: Always a good girl.
Flavor Profile: Deep, complex, reminiscent of what the ancient Mayan intended chocolate to be.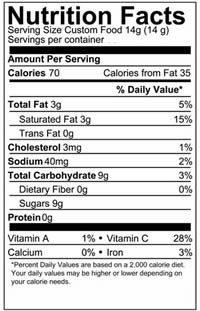 INGREDIENTS: Extra Dark Cocoa Paste, Natural Cane Sugar, Cocoa Butter, Cocoa Powder, Pure Vanilla Extract, Cinnamon, Espresso Coffee, Vegetable Oil, Sea Salt, Vitamin C, Soy Lecithin.
CONTAINS: SOY. May contain traces of tree nuts.