Roasted Green Chile Caramel Truffles - Handmade, Gluten Free
Meet Hulk, the envy of other caramels. His popularity comes from his secret ingredient: green chile. We start with the best green chile from Hatch, NM and roast it until it is fragrant. Next we infused it into our caramel to create a spicy sensation that will blow your buds away. Like all Cocopotamus caramels, Hulk is an "un-caramel" that is less sweet & never sticky, blended with dark chocolate and put into a dark chocolate truffle. Topped with a dab of green chocolate frosting, just for fun!
Honest Ingredients: All natural gourmet caramel fudge truffles. Gluten Free. No Corn Syrup. No Preservatives. Always Fresh.
Personality: Dominant and handsome.
Flavor Profile: Chile punch that'll knock your socks off.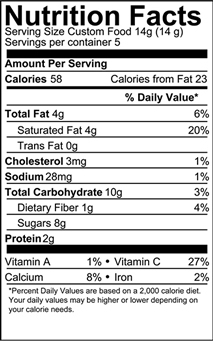 INGREDIENTS: Whole Milk Powder, Cocoa Paste, Natural Cane Sugar, Cocoa Butter, Cocoa Powder, Skim Milk Powder, Milk Fat, Roasted New Mexican Green Chile, Natural Vanilla Extract, Sea Salt, Vitamin C, Soy Lecithin. 


CONTAINS: MILK & SOY. May contain traces of tree nuts.